Blue Park

Located in Martinez Playground (Bushwick, Brooklyn) Blue Park is a community driven skateboarding park that began as a small unorthodox skatepark with artfully curved and slanted prefabricated obstacles.

Over time, the popularity of the park due to it's simplicity grew and people began dropping home-made DIY obstacles to skate around the vicinity of the playground. As fun, playful and spontaneous as it was, the neighboring school began to voice complaints over the obscene amount of obstacles placed on-site.

A disgruntled teacher attempted to move a large box and broke his toe, prompting the parks department to remove all of the obstacles to a neighboring site, (Under of the K) leaving Blue Park in a state of slightly derelict abandoned-ness within the skate community.
Over a 6 month process, myself and a few community activists led by Steve Rodriguez and the Skatepark Project redesigned obstacles, fabricated and refurbished the ground to make a new skate space that would (hopefully) not need the renegade intervention of DIY obstacles.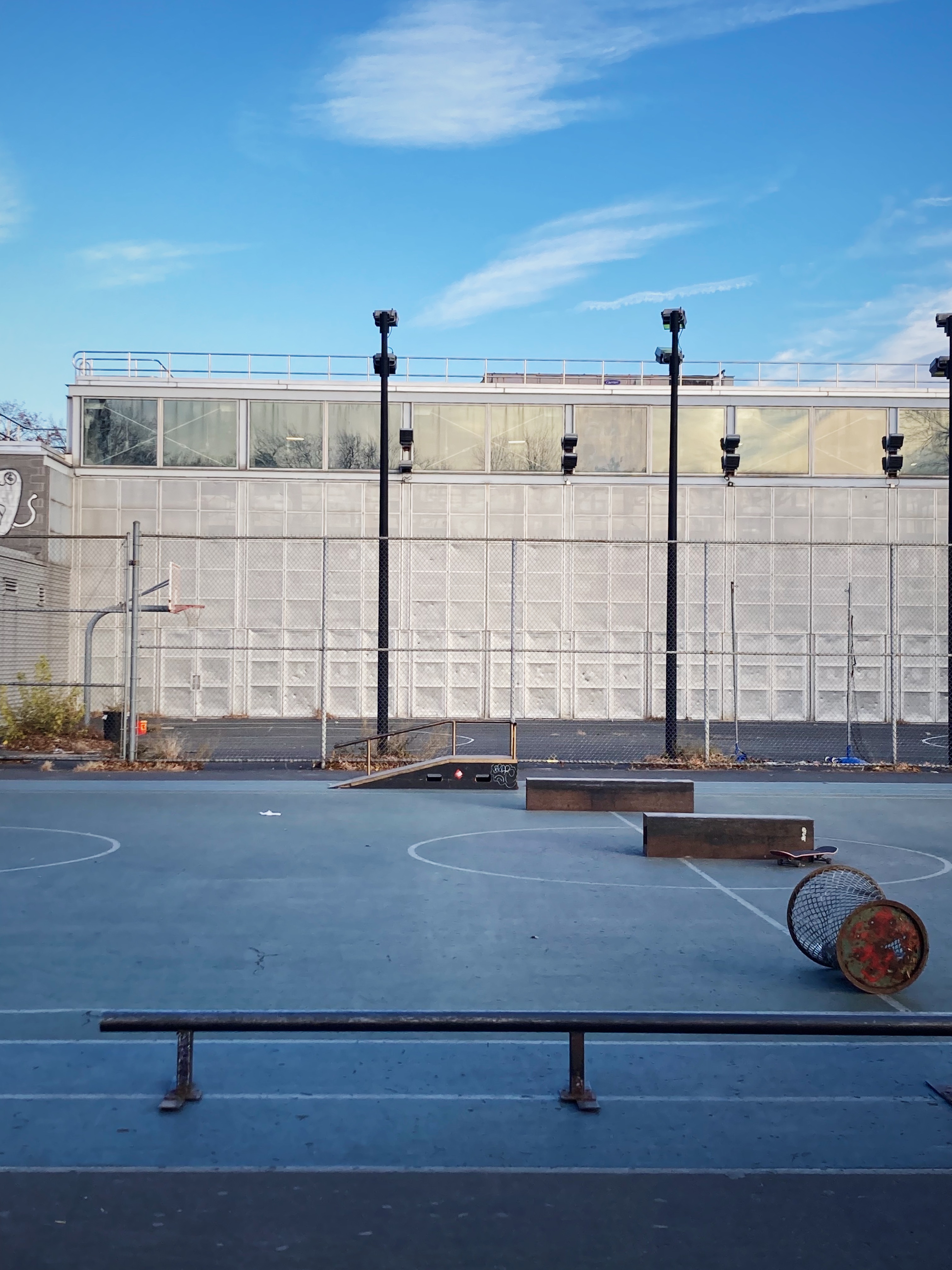 Existing Park and DIY Obstacles (above)

Proposed Obstacles

https://www.fox5ny.com/news/brooklyns-blue-park-skate-park-opens-with-upgrades
https://goo.gl/maps/vbB365DEfynWSMH56