West 14th Street Facade
In the process of creating a new curtain wall facade for an office renovation the front masonry facade is removed revealing hidden layers of history. The rusting steel skeleton of the original 1800's construction remain, retrofitted with a new brick facade in the mid 1900's.

A steel structure remains hidden between the window bays and at the side pier walls are terracotta clad steel columns. The operation of the project is to carefully remove, hoist and support the edge of the floors with new steel both at the edges of existing floors, and vertically through the new curtain wall facade.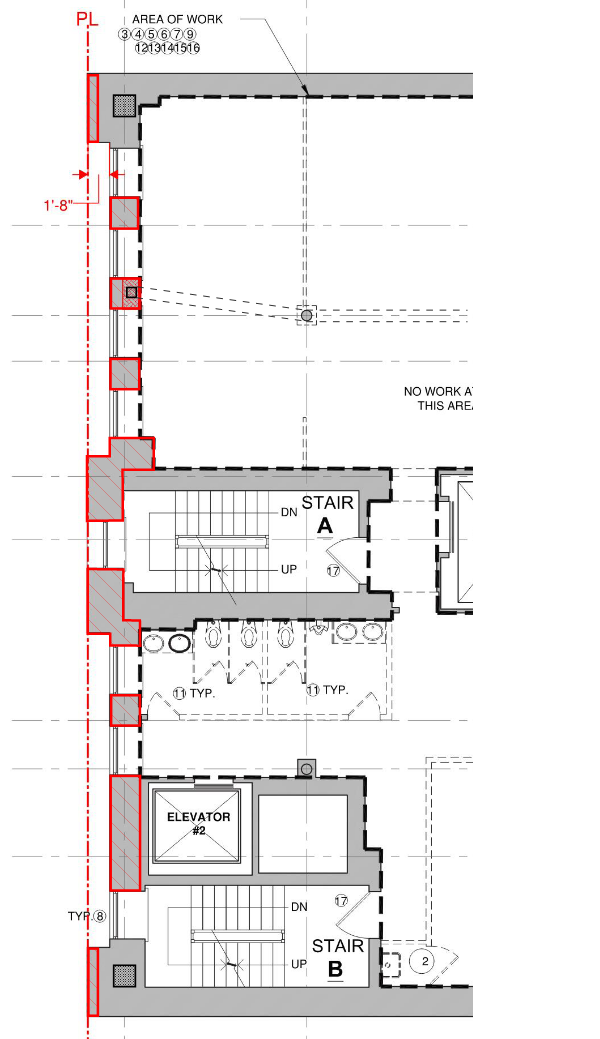 Initial concept stages enabled the creative opportunity to explore a variety of modern techniques in curtain wall.

The first schemes utilized the historic window bays and reinstated them with matte black steel frames articulating the base, middle, and crown of the building.

To differentiate from the street wall on 14th St, another technique of creating fully framed steel building articulation is explored, and later a more off-the-wall technique of using precast concrete or stone mullion caps.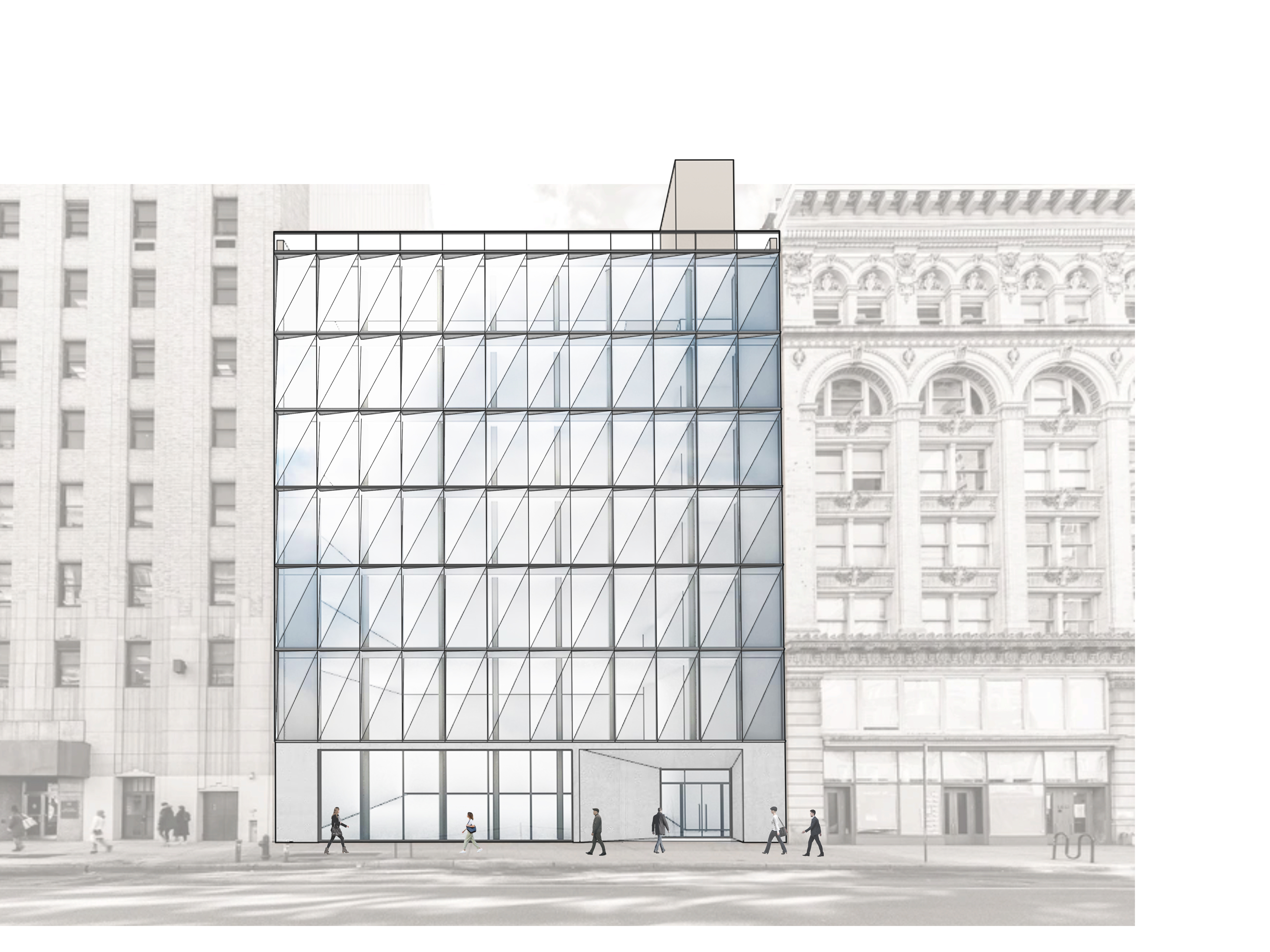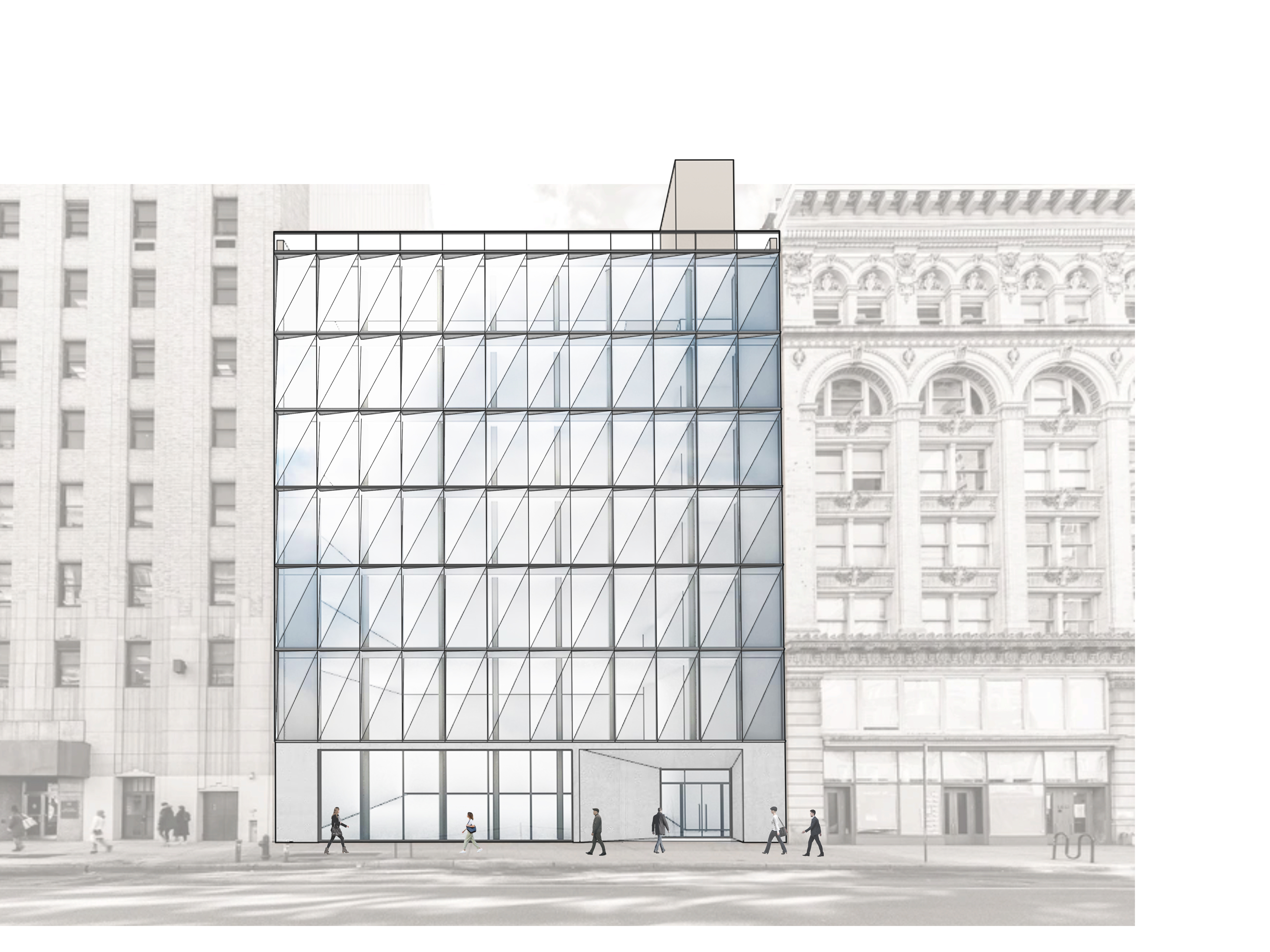 A custom aluminum mullion cap is bent and pressed into shape with a mold. Behind this, the curtain wall mullion system rests, and is attached into the spandrel beams. The scale of the geometry gets larger at the retail base.