Modular Cafe
The Modular Cafe is a case study on the New York outdoor dining sheds.

If we cannot get rid of them, can we at least make them interesting? Can they be radical?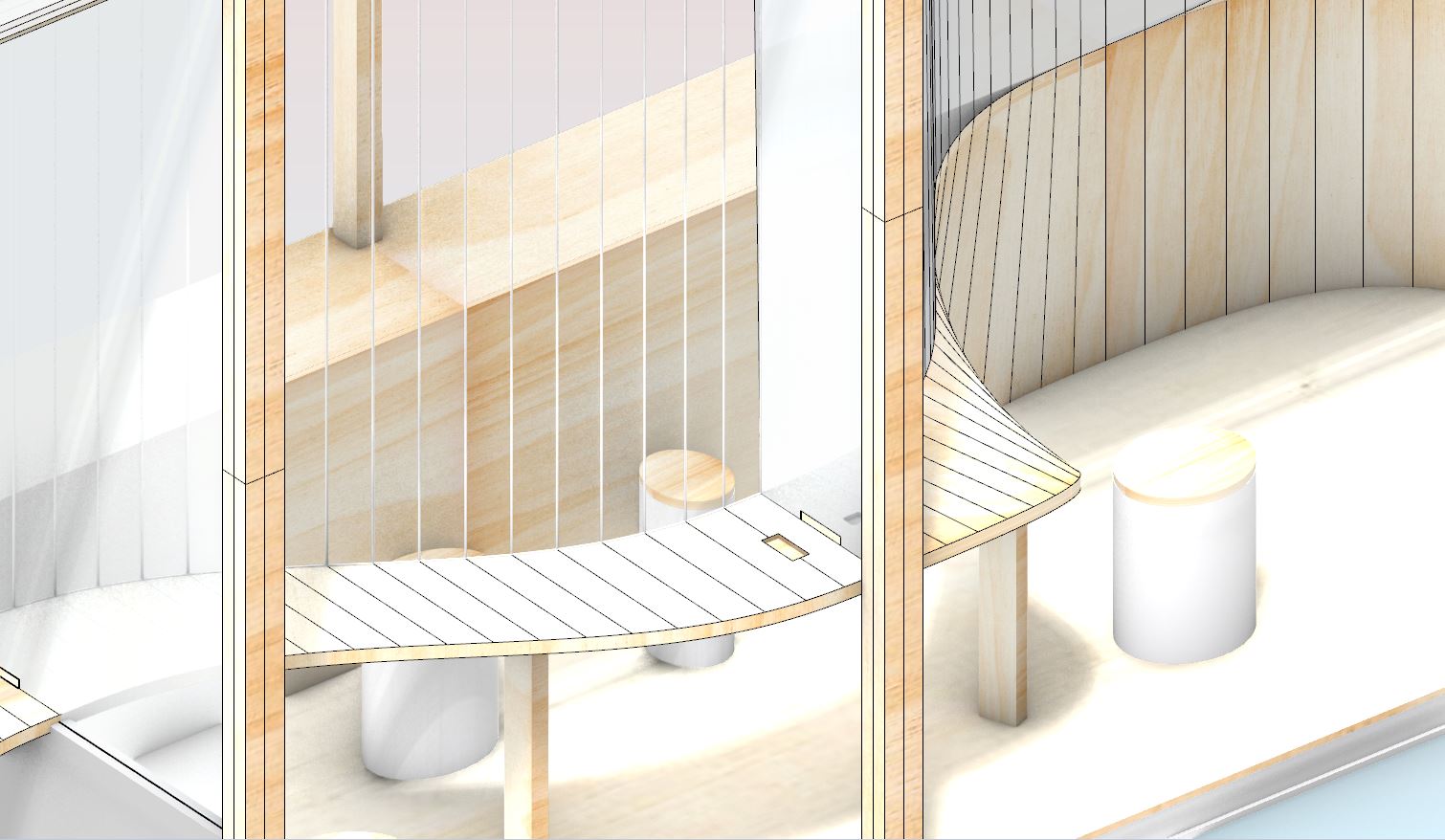 A curving table is divided with plexiglass panels for safe socializing.

Barriers prefabricated off-site and slid vertically to attach to one another with clips, the facade may be outfitted to each restaraunt's preference.